Welcome to Gadia Aluminum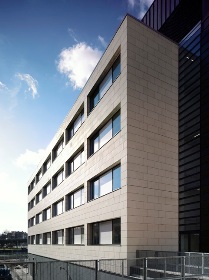 Gadia Aluminium (P) Ltd is a well established and more than a decade old company manufacturing & specializing Aluminum Utensils. Gadia Aluminium is reputed, professionally managed family business organization. Management has rich experience and are in this field since 1973 & founded Gadia Aluminium (P) Ltd in 1998 which today has crossed geographical boundaries. Our engineering and marketing experience allows us to implement new product development. We have been managing prototype, pre-production and product implementation through design suggestion, component sourcing, manufacturing and assembly, thus providing the lowest cost option. Gadia Aluminium has made promise for providing quality product to our customers at competitive price to maintain its development. We act with the highest quality and corporate responsibility in the communities in which we operate and serve our customers. We strongly believe that Quality has to be reflected in our products.
Gadia Aluminium has been maintaining flawless production and in order to maintain flawless production, we have a team of qualified and well versed professionals. Our company have also employed knowledgeable quality analyst who conduct extensive analysis on all parameters like tensile strength and mechanical properties. We have state-of-art infrastructure equipped with all the necessary facilities. Our Whole team is segregated into varied departments like quality testing, warehouse and packaging. For delivering our range safely to our clients, we have sustained a superb inventory and also ensure delivering our products within stipulated time span.
We specialize in manufacturing Aluminium Kitchen utensils of best quality materials. Our cookware pots and pans are available in various size and shapes. Our durable and reliable cooking utensils fit in as a perfect cooking utensils choice for your kitchen.

After the success of SAMRAT brand, Gadia Aluminium Pvt Ltd is proudly introducing a new brand ALULITE in Induction Cookware series and Pure Ingot Aluminium cookwares. The primary reason for presenting Alulite cookware is to provide induction based cookware. Initially, we are launching two items Topia (Premium Quality) and Induction Karahi.
About Gadia Aluminum Since 1998, Gadia Aluminum has been Eastern India's premier aluminum utensiles manufacturer to the Aluminium Utensils market. We manufacture aluminium Topes,Naad,Gamla,Ring Bowl,Handi,Sheet Kadhai,Sauce Pan, fry Pan and Tizal Handi. Wholesaler, Retailers and Caterers buys our product due to high standard quality and regular supply with competitive price range.
Rajesh Gadia
Chairman of Gadia Aluminum.
Sanjay Gadia
Director of Gadia Aluminum.