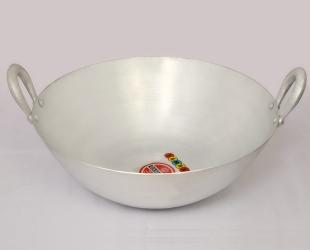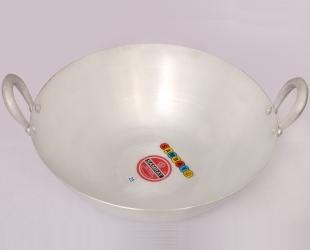 Gadia Aluminium supplies a range of Aluminum Karahi/Kadai. We are one of the top Aluminum Kadai Manufacturers and Suppliers of Eastern India.

Design and Usage -Samrat Aluminum Kadai has a rounded base with handles. It's a perfect choice for shallow or deep frying. The customized design of Aluminum Karahi helps in easy cooking. And its Light weight yet stable base enables to cook food quickly and manage the utensil easily.

Need an Aluminum Karahi/ Kadai- We provide it.


An overview of our Samrat Aluminum Karahi | Kadai varieties
| Item Code | Size | Weight | Handle Weight | Total Weight |
| --- | --- | --- | --- | --- |
| spk1 | 16 | 1.600 | 0.600 | 2.200 |
| spk2 | 18 | 1.800 | 0.600 | 2.400 |
| spk3 | 20 | 2.300 | 0.600 | 2.900 |
| spk4 | 22 | 2.800 | 0.600 | 3.400 |
| spk5 | 24 | 3.700 | 1.000 | 4.700 |
| spk6 | 26 | 4.400 | 1.000 | 5.400 |
| spk7 | 28 | 5.400 | 1.000 | 6.400 |
| spk8 | 30 | 6.400 | 1.000 | 7.400 |