Samrat- Aluminum Milk Pot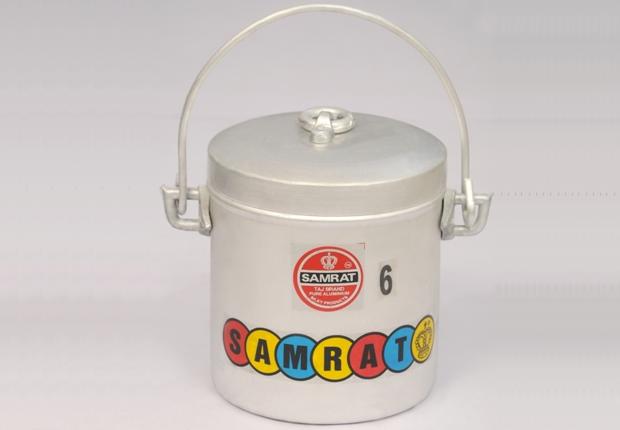 Samrat Aluminium Milk Cans are durable and well smooth quality product. We are one of the top Aluminum Utensils Manufacturers and Suppliers of Eastern India.

Design and Usage - We provide a range of Aluminum Milk Pot- storing containers. The Aluminum Boxes comes in different sizes and their weights vary accordingly. We provide customized Aluminum Milk Can's as per Client specific requirement.


An overview of our Samrat - Aluminum Milk Pot varieties
| Item Code | Size | Total Weight |
| --- | --- | --- |
| SPM1 | 6 | 0.550 |
| SPM2 | 7 | 0.700 |
| SPM3 | 8 | 0.800 |
| SPM4 | 10 | 1.000 |
| SPM5 | 12 | 1.200 |
| SPM6 | 14 | 1.700 |