Samrat - Aluminum Ringbawl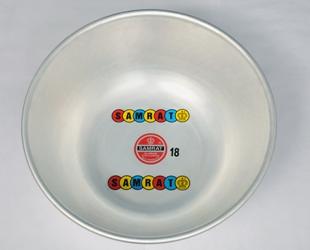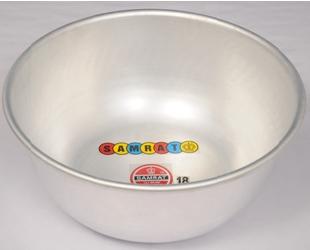 Gadia Aluminium RingBall's are of superior quality. We are one of the top Aluminum Utensils Manufacturers and Suppliers of Eastern India.

Design and Usage - Samrat Aluminum RingBawls like our other Aluminum Utensil Products comes in different sizes. These Aluminum Bowls are light-weight utensils which make them easy to handle and forms a preferred choice of serving food. We provide customized RingBalls as per Client specific requirement.

Need an Aluminum RingBawl - We provide it.

An overview of our Samrat Aluminum Ring Ball varieties
| Item Code | Size | Weight |
| --- | --- | --- |
| sprb1 | 16 | 0.850 |
| sprb2 | 18 | 1.000 |
| sprb3 | 20 | 1.500 |
| sprb4 | 22 | 2.000 |